To the Batmobile and prepare to be thrilled! Step through the secret panel at Wayne Tech headquarters to find yourself recruited as a test pilot for the newest prototype of the ultimate urban patrol vehicle, helping Batman keep Gotham City safe...
Batman: Knight Flight is a high-speed, high-octane ride through the dark skies of Gotham City, full of breathtaking climbs, drops, spins and rolls. Launch from the Batcave and soar over the streets, thwarting the traps of evil Super-Villains as you zoom through this awe-inspiringly high-tech ride. Batman has no limits; do you?!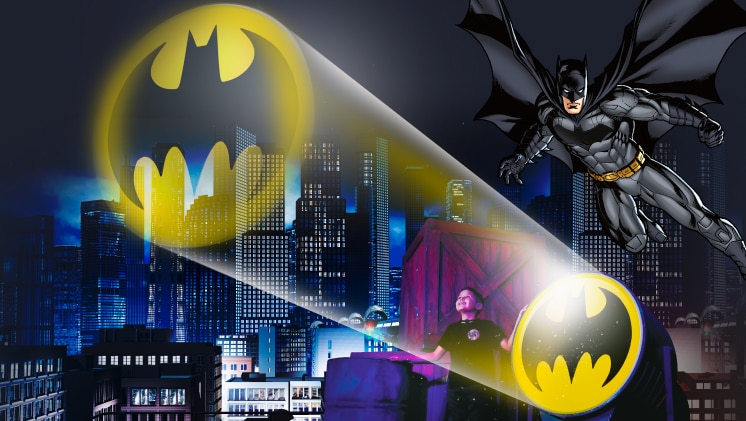 The Batman Season Returns
Put on your capes and don't miss out on this opportunity to completely immerse yourself in the world of Batman from 2 – 29 May.