All about me
As a prominent, well-educated district attorney, Harvey Dent worked tirelessly to make Gotham City a better place. Then an acid attack by a hardened criminal left him horribly scarred; both physically and mentally.
Now, as Two Face, this Super-Villain is obsessed with the idea of chance and makes most of his decisions based on the toss of a coin. He's got weapons, intellect and an in-depth knowledge of criminal law, all of which makes Two Face a formidable opponent.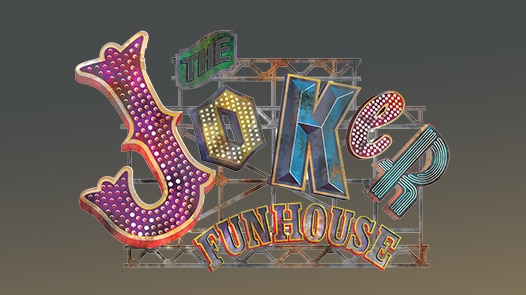 The Joker Funhouse
Take on this series of physical and mental challenges conjured up by Batman's nemesis in this villainous twist on the classic carnival walkthrough experience. If you dare!