All about me
Riddle me this, riddle me that… Who's this villain trying to bring down the bat? It's The Riddler, of course! Obsessed with clues, not quite sane, this prince of puzzlers simply can't resist a life of crime in his never-ending attempts to outsmart the Dark Knight.
Step into Gotham City to come face to face with The Riddler on Riddler Revolution or as he puzzles around; what evil riddles does he have set for you?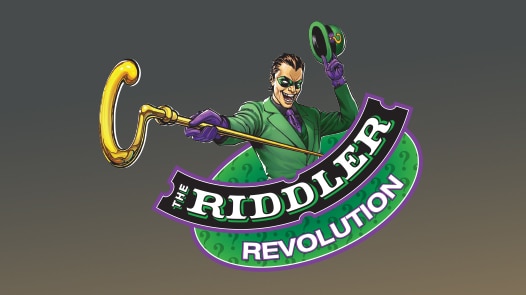 The Riddler Revolution
It's puzzling, it's tricky… are you ready to take on the fiendish conundrums of The Riddler? Rock, spin and twist your way through this thrilling coaster ride in Gotham City.