All about me
Like a whirlwind, Taz lives life at 90km an hour. This small, snarly, snappy tornado of a creature spends his life chewing up mountains and raging through trees and boulders in search of his favorite snack; bunny! And not just any bunny, Bugs himself…
Of course, Taz is no match for Bugs and he's run ragged. But don't worry, he's got She-Devil to keep him in line! See him on the Ricochet Racin' With Taz and Ani-Mayhem rides or see if you can catch him on the streets of Cartoon Junction.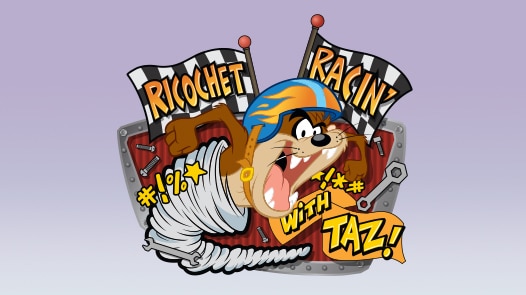 Ricochet Racin' with Taz
Buckle up and get ready to giggle; join the Tasmanian Devil on the track. This children's car ride will whip you around at speeds Taz himself would be proud of.