All about me
Perhaps one of the most evil of Batman's nemeses, this Super-Villain is responsible for the dreaded fear toxin. Is Gotham City safe while Scarecrow is at large?
Fear incarnate, the terror of Gotham City… Scarecrow brings your worst fears to life on Scarecrow Scare Raid and in the darkest corners of the streets. Head for Gotham City and see if you'll succumb to the fear!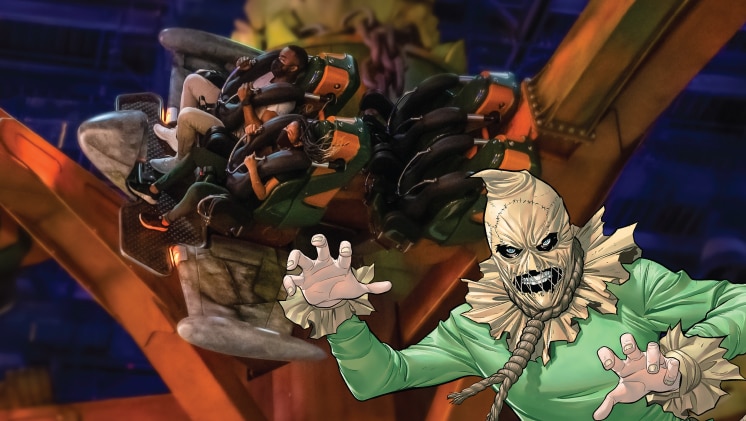 Scarecrow Scare Raid
Diabolically dizzying, fearfully frightful. Scarecrow is known for bringing his victims' worst fears to life. Has he got yours in his sights on this wild, interactive ride?