All about me
Consumed with defeating Batman, Mr Freeze terrorizes Gotham City with his freezing weapons in a one-man crusade of evil. Cold to the suffering of others, he's intent on bringing perpetual winter to Gotham City.
Mr. Freeze; is his name the chilling sound of doom for Batman and the good citizens of Gotham City? Come see him at his freezing treat truck to find out...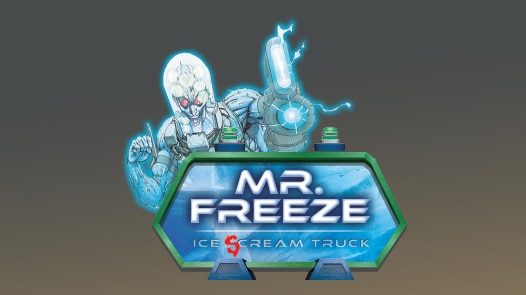 Mr. Freeze
Ice Scream Truck
Come enjoy some sub-zero sweets and treats in the heart of Gotham City's industrial zone but be warned, the city's most chilling villain is known for delivering the ultimate brain freeze.