All about me
Loud but lovable caveman Fred heads up the Flintstone family in the prehistoric town of Bedrock. He can't refuse a bet or a dare and goofing off is his favorite pastime.
If there's work to be done, he's nowhere to be seen! He loves his home and his family, though, and he can always be found chasing a big score to make his life easier… You'll also find him on The Flintstones Bedrock River Adventure ride in Bedrock, while you're eating at Bronto Burgers and Ribs or maybe on the streets of Bedrock itself.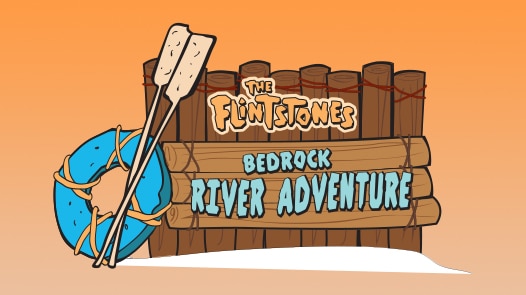 The Flintstones Bedrock River Adventure
Take in the prehistoric sights and sounds of Bedrock on a day in the life of everyone's favorite Stone Age family. But it's not just any old day, it's the Stonetennial Day celebration.